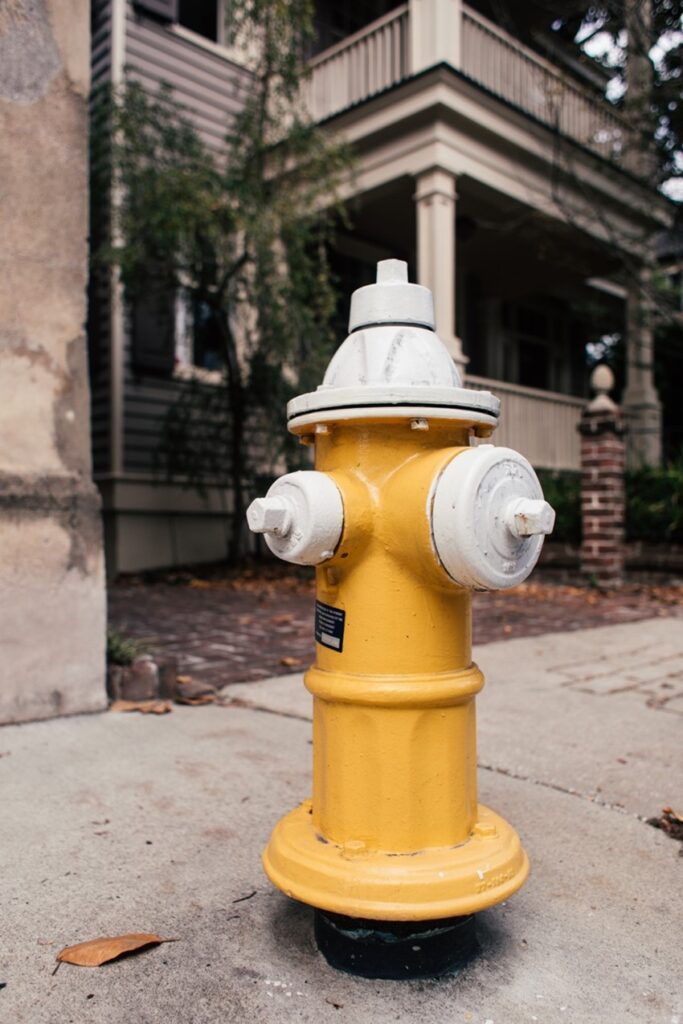 A hydrant company is a business that specializes in the sale of fire and/or flushing hydrants. These businesses are typically experienced in engineering and hydraulics, making them well-equipped to handle any needs or issues related to distribution systems. Customers can rely on these businesses for advice on hydrant placement and repairs and maintenance services.
Kupferle has proudly manufactured American-made goods out of St. Louis, Missouri, for 165 years. Our innovative ideas and products that make your life easier have contributed to our foundry company's growth and success.
Kupferle foundry company produces several complete product lines designed to improve and maintain potable water quality throughout water distribution systems.
We offer a progressive approach and a commitment to high-quality products and services to waterworks professionals to help bring their distribution system into the 21st Century.
As an ongoing effort, Kupferle Technology Vans tour the US, allowing consumers a walkthrough exhibit of the latest flushing and sampling innovations our hydrant company offers.
Our goal is to continually improve your water quality while saving time, water, and money. To do this, we offer a wide array of products to help you maintain your clean water supply and help the environment.  Ensuring your water system has the right equipment is crucial to improving and maintaining drinking water quality.
Our hydrant company is here to help you understand the importance of a sound distribution system and what intelligent monitoring and flushing capabilities mean for you.
What is a Distribution System, and Why is it so Important?
A water distribution system is a complex network of piping that delivers clean water to homes and businesses.
A sound distribution system is important for two reasons: first, it ensures that water is delivered at the correct pressure and volume; second, it helps prevent contamination of the water supply.
Intelligent monitoring and flushing  and sampling capabilities are important for two reasons: first, they help ensure that the distribution system is operating properly; second, they help to identify contamination of the water supply.
Intelligent monitoring can detect low residuals, high turbidity and other problems in the distribution system, and flushing can remove sediment and raise residual levels in the pipes.  This is where Kupferle hydrant company comes in.
What Products Does Kupferle Hydrant Company Offer?
Kupferle hydrant and foundry company offer a wide range of intelligently designed products to make your life easier.
We design our hydrant products with your needs in mind and make our foundry products with the highest quality standards. We take pride in our products and dedicate ourselves to ensuring you have the best possible experience with them.
At our company, we understand that quality is critical to our products. For that reason, we use only the best materials and manufacturing processes to create our hydrants and foundry products. We want you to be able to rely on these products for years to come, and we know that only the highest quality standards will ensure that.
Because we offer a wide range of products to choose from, you can find the perfect one for your needs. Whether you need a new hydrant or are looking for a high-quality foundry product, we have what you need.
Our product line includes:
– Intelligent Monitoring and Flushing
– Automatic Flushing
– Sampling Stations
– Post Hydrants and Blow Offs
– Plant and Wash Down
– Yard Hydrants
– Electric Evacuation Pumps
– Ratcheting Valve Wrenches
– Nozzle Sampling Valves
Let us guide you through our hydrant company product offerings and how they can benefit you and your unique situation!
Intelligent Monitoring and Flushing
The Eclipse i-Series, Kupferle foundry company's intelligent monitoring and flushing products, allow utilities to monitor multiple water quality attributes, such as chlorine residual, turbidity, temperature, pressure, pH, and more. Our foundry company offers both portable and permanent stations throughout the distribution system.
Our intelligent monitoring and flushing products flush with the precise amount of water needed to maintain the desired chlorine residual levels while capturing and transmitting valuable water quality data. This complete data collection means a better understanding of your water quality and considerable savings in the amount of water flushed.
Each style of the Eclipse i-Series provides different benefits that are essential for different waterwork professionals. For example, solar-powered models are perfect for those who need to move their unit often, as they do not require an external power source.
Additionally, insulated, and heated enclosures are perfect for professionals working in cold climates, as they keep the standing pipe warm and prevent it from freezing. Finally, warm climate-specific models are designed to work in hot weather conditions.
Automatic Flushing
Kupferle hydrant company has been the leader in automatic flushing technology for over a decade. Our foundry company provides easy solutions to improve and maintain water quality in distribution systems – especially on dead-end mains.
Our hydrant company offers durable and easy to use automatic flushing stations to help distribution superintendents and water quality managers maintain safe chlorine residuals and remove aging water before harmful disinfection byproducts (DBPs) can form.
Utilizing the standard hand-held controller, or an optional blue-tooth controller, users simply program a day/time/duration flushing schedule, then the station flushes the line at scheduled times; up to 200 GPM for 2" models and 65 GPM for 1" models.
The benefits of using our automatic flushing stations are:
– Keeping residuals at a safe steady level in order to combat any microbials that may be present
– Remove old water on a regular basis before DBPs can form
– Flush up to 50% less water compared to fire hydrant flushing
Sampling Stations
The EPA's revised Total Coliform Rule (2014) includes language allowing for the use of sampling stations as a best practice for taking bacteriological samples.
This allows utilities more control to prevent contamination of sampling by preventing unauthorized people from utilizing the tap, and only using the tap for sampling purposes.
By doing so, sampling representation of the distribution system is improved. Distribution system representation is further improved by allowing for dedicated sampling taps in areas that have not been able to previously gain access.
Kupferle hydrant company's sampling stations give water utilities unrestricted access to sample sites. This provides a dedicated tap for sample retrieval with no outside cross-contamination, allowing for samples to be directly taken from the main.
The ability to have dedicated sampling taps provides water utilities with a much greater ability to sample water accurately.  This is particularly important in areas that have not been able to previously gain access to accurate sampling due to infrastructure limitations.
By being able to tap directly into the main, utilities can get a much more accurate picture of the water quality in their service area.
This improved accuracy allows for better decision making when it comes to maintaining water quality and ensuring customer satisfaction.
Post Hydrants and Blow-Offs
Our hydrant company offers a complete line of durable and easily maintained post flushing hydrants, as well as below-grade blow-offs.
We offer 2" and 4" (non-fire-rated) hydrants, which are excellent solutions for flushing dead end water mains.
Kupferle hydrant company's non-freezing hydrants and blow-offs are self-draining and are easily maintainable from above ground. The flow rates for these products range from 280 GPM to 1340 GPM, depending on the model you choose.
Kupferle hydrants and blow-offs are the perfect alternative to add to your specs where fire protection is not required. Kupferle foundry company products are designed specifically for dead-end water mains and eliminate the need for gate valve, corp stop or ball valve flushing assemblies.
They are simple to install and require no special tools or training.
Plant and Wash Down
Kupferle hydrant company manufactures a complete line of 2" and 4" post washdown hydrants and monitor washdown hydrants for water and wastewater treatment plant applications.
– Our washdown hydrants offer:
– Superior flow rates
– Ability to washdown retention basins, clarifiers, etc. easily
Our foundry company's washdown monitor hydrants also allow for a faster washdown without hauling hoses or entering basins, in turn, reducing the risk of injury to employees.
Washdown hydrants are a great way to keep your property clean and safe. They can be used for specific applications such as retention basins and clarifiers but also for general washing down and clean up. There are a variety of washdown hydrants available, so it is important to select the one that is best suited for your needs.
Some of the factors you will want to consider when choosing a washdown hydrant include the water pressure and flow rate. You will also want to make sure that the hydrant is compatible with your water system.
Washdown hydrants are available in both direct tap and hose connection models, so be sure to choose the one that is most appropriate for your needs.
All washdown hydrants are fully serviceable from above ground, which makes them easy to maintain and repair. This also allows for more flexibility when it comes to placement, and a lower cost to you.
Plus, having a washdown hydrant on site can provide a safer working environment for employees.
Yard Hydrants
Our foundry company offers a variety of 1″ and ¾" yard hydrants, ideal for campgrounds, parks, golf courses, and many other use cases.
The Eclipse, Corn King, and Truflo models offer users different appearance and valve design options, each with unique advantages.
Kupferle's yard hydrants are an excellent option for those looking for a high-quality product that is reliable and easy to use.
All of Kupferle's yard hydrants are self-draining and non-freezing, making them an excellent choice for use in cold climates.
Additionally, they can all be fully serviced from above ground, so there is no need to dig!  This easy above-ground access makes them an excellent option for campgrounds, parks, golf courses, and other applications where ease of use is paramount.
Other Products and Replacement Parts offered by Kupferle Foundry Company
In addition to all the previously mentioned products built to make waterworks professional's lives easier, Kupferle foundry company offers all the replacement parts you could want from a hydrant company.
This means that no matter what breaks or malfunctions on your hydrant, we have the replacement part you need to get your waterworks up and running again in no time.
This includes everything from replacement gaskets and o-rings to entire hydrant bodies. We understand that when something goes wrong with your waterworks, you need it fixed quickly and efficiently, which is why we carry a large inventory of replacement parts for hydrants. Contact us today to learn more about our replacement part offerings!
Electric Evacuation Pumps
– Battery-powered pumps for cold climate sample stations
– Compatible with Eclipse #88 and MainGuard #66 cold climate sampling station model.
– Used to evacuate standing water in freezing seasons from sampling stations that have no drain hole in order to avoid any cross-contamination from ground water.
Nozzle Sampling Valve
– Easily collect water samples from hydrants (non-bacteriological)
– 5" NST Swivel Connection
– 7/16" unthreading sampling point
Ratcheting Valve Wrench
We offer a wide range of parts and accessories to go along with Kupferle hydrant company's intelligently created, top-rated post hydrant and blow-off flushing sampling equipment.  Some examples include:
– Ratcheting valve key with swivel socket.
– Detachable handle for ease of portability
– Both solid shafts and telescoping shafts available.
Kupferle Hydrant Company – On the Cutting Edge of Waterworks' Technology
Kupferle hydrant company has been a leader in technologically advanced waterworks products for almost 200 years. We pride ourselves on our commitment to excellence and customer satisfaction. Our foundry company provides equipment and testing products to help you keep your waterworks equipment running smoothly, saving you money.
Our products are designed with your needs in mind.  We are continually updating our offerings to stay ahead of the curve, and on the cutting edge of technology. Our team of experts is always available to answer any questions you may have about our products or installation.
We know that keeping your waterworks infrastructure running smoothly is critical for your business or municipality, and we are dedicated to providing you with the best possible products and service.